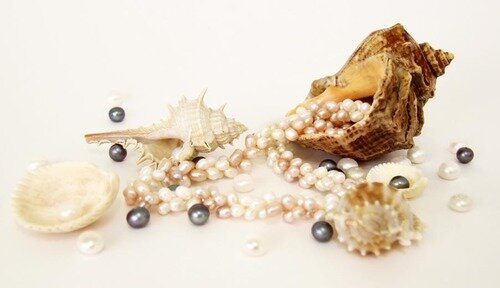 Written by Lucy Forbes of Robert Gatward Jewellers
Though we don't like to admit we are quickly heading towards June, it's no secret that summer will be upon us before we know it — and with it comes a flock of consumers looking to stock a whole new wardrobe of clothes and accessories. However, what might be involved in that wardrobe and those accessories changes every year and with every season.
Jewelry specifically is one of this style accessories that can range with the times. Some seasons, retail jewelers are the go-to-source of stylish silvers, pristine platinums and gorgeous golds, while other fashion trends like chunky wood bracelets could leave retail jewelers with out-of-touch stock if they don't prepare.
So what is going to be trending in the jewelry world this summer?
Robert Gatward Jewellers
, a prestigious family-run UK-based and online retailer of luxury watches and jewelry has already noticed an increase in sales in the following pieces across their Southern England stores.
Shell Jewelry
Matching perfectly with the beachy clothing trends of summer, seashell jewelry is big right now and will continue to be throughout summer 2019 — whether it's real shells or shell-inspired shapes, creating rings and pendants reminiscent of time spent at the coast.
Pearl Jewelry
Pearl jewelry has been increasing in popularity since last summer when it featured heavily in Prada's men's AW17 and the women's SS18 shows. However, it looks set to explode in demand this summer.
We're not talking classic pearl sets, though — this summer's pearl trend features gorgeous embellishments in the form of gold coins, gems, and semi-precious stones, or, for the more whimsically-inclined, delicate seashells and starfish. The gorgeous contents of a treasure chest springs to mind.
Layered Jewelry
More is certainly more this season when it comes to jewelry! Whether this look is achieved with one necklace or a selection worn together, layered is certainly in vogue this summer when it comes to neckwear. However, the layered look is also huge in wrist-wear and rings. Stacked rings have been on trend for a long while now, but this season will see larger layered rings take centre stage.
Chain Jewelry
When it comes to necklaces and bracelets, chains are literally big this summer — the bigger the better in fact! Medium chains lend themselves well to the layering trend, however medium or large chunky chains can be worn alone for a statement piece also. Worn with an elegant blouse, a chain necklace creates a real juxtaposition.
Arm Cuffs
Arm cuffs are back and they are bold. Simple designs are the most impactful this season, letting the size of the cuff speak for itself. Cuffs are an ideal cocktail piece and the perfect finish for a work outfit for the daring individual. Worn on one wrist or both, whichever is the preferred look.
About Robert Gatward Jewellers
Robert Gatward Jewellers combines the work of the world's diamond experts with the UK's gold and platinum manufacturers, bringing customers exceptional quality and value in bridal jewelry, fine jewelry, fashion jewelry and watches. The brand frequently showcases up-and-coming designers as well as local goldsmiths who take great pleasure in creating the perfect piece of jewelry. Robert Gatward's family-run chain of luxury retailers offer an exceptional customer service experience, both in-store and online. For more information, please visit
robertgatwardjewellers.co.uk.