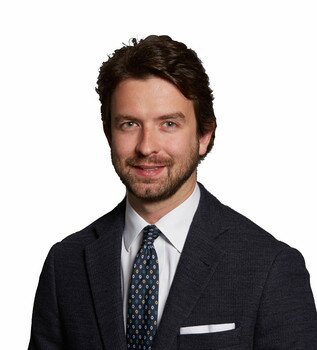 Written by: Jackie LeBental, Trends Editor @Barriluxco | www.barriluxuryconsulting.com
Brooks Brothers, a brand synonymous for their classic style and traditional silhouettes, has launched
Deconic
, a new venture for their fashion jewelry as well as their licensed partners. Deconic CEO Matteo Del Vecchio will be spearheading the division's efforts to inspire and create a developmental space for their existing fashion jewelry brands: Carolee, Alexis Bittar, Lois Hill and licensed partners ABS by Allen Schwartz, Trina Turk.
The Retail Jeweler had the chance to sit down with the recently-promoted Deconic CEO,
Mr. Matteo De Vecchio,
to discuss the new division.
Do you foresee any specific marketing efforts to attract the millennial market?
Especially with our Alexis Bittar brand, we started several marketing initiatives we are excited and proud of. We recently launched an omni-channel marketing campaign, '#showusyourstack' across social media, stores and web emails for customers to post and show off their favorite Alexis Bittar stack. We have had great success and feedback from customers; they loved to be able to show off their stacks.
Will there be any new collections being launched in 2018?
We are discussing ideas with our teams and they may materialize in 2018. For now we are focusing on our classic and current collections.
Will any of the jewelry brands be collaborating with Brooks Brothers fashion line in the future?
We do partner with Brooks Brothers right now to design and develop all of the Brooks Brothers jewelry line. We do collaborate with Zac Posen, the Creative Director for women's RTW for the main line collections. As of now we are selling the Brooks Brothers label jewelry collection and we are exploring the possibility of showcasing some of our other brands down the line.
What is your ultimate goal for Deconic?
We would like to be the leading house for premium jewelry brands. We want to be the place to be able to grow, develop and nurture great brands, both our own brands and partnership brands. We have a lot of experience with omni-channel distribution, manufacturing, design and marketing. We feel we can really establish ourselves as a leading house to develop unique premium jewelry brands.
About Brooks Brothers
Established in 1818, Brooks Brothers was the first to offer ready-to-wear clothing and has continued throughout history with iconic product introductions including: seersucker, madras, the non-iron shirt and the original button-down collar. Nearly two centuries later, Brooks Brothers is proud to uphold the same traditions and values and to be the destination for ladies and gentlemen from every generation. Since its founding 197 years ago in New York, Brooks Brothers has become a legendary international retailer while maintaining a steadfast commitment to exceptional service, quality, style and value.
About Jackie LeBental
Jackie LeBental, jewelry boss babe, owner of Barri Luxury Consulting and trends editor, provides jewelry brands, designers and retailers with personalized business solutions and extensive industry guidance. With over 10 years of sales management, growth driven results and a intuitive passion for goal achieving, she offers a fresh and honest approach to your business model.