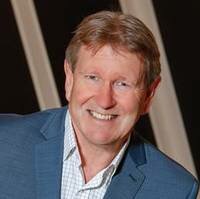 By David Brown, President of the Edge Retail Academy
There is no doubt we are dealing with some huge challenges on both a health and economic front in this country. Recently on The Edge Retail Academy Facebook page I spoke about the impact of the corona virus on jewelers everywhere. I'd like to share those thoughts with you again.
Today, I want to ask you a question and the question is this: If you had a warning of your current situation what would you have done differently to prepare for this another way? To ask that question differently - what do you regret not doing in hindsight?
When we've asked our clients, the latter question, hands down, they've said, "Oh boy I wish I had listened to your advice." I mention that, for some of you, because your answers might be similar to what I've heard, things like, "I would have made more of an effort to clear my aged inventory, and my non-performing inventory." Let's face it having $200,000 in the bank right now would be far better than having it sitting in a safe. I'm sure you'd agree.
You may also have said, as others have said to me "I would have been more decisive about the performance of some of my staff and made the tough decisions to either save money by letting them go, or at least replacing them with people who actually knew how to sell"
Would that have made things easier for you right now? Others have said " I wish I had started a slush fund or rainy-day savings account for exactly this type of situation that we're experiencing now".
Whatever your answer might be to any of these questions, please make a promise to yourself that you will never allow yourself to be in this position again, actually feel the pain and use it to inspire yourself to build a robust profitable and sustainable business when we come out of this COVID-19 crisis – because we will come out of this. More millionaires were made during the great depression than at any other time. Those who ride out the other side of this will look around them and find many others have fallen by the wayside and the race will have become easier for those still in it.
I'm actually genuinely excited about the future of our industry, why you might ask? It's because complacency is gone, mediocrity is gone, common practice is no longer good enough. Best Practice is what we need, and not the pre COVID-19 best practice. This will be a reset, not a restart. This is not about returning to business as usual because frankly for many of you, business as usual wasn't that great. Right now, I'm working on a post COVID-19 best practice playbook for you with my team and other industry financial experts.
In the meantime, we're here for you. Whether you're an existing client of ours or not, regardless of your circumstances, financially or personally, these are some of the toughest times humanity has been through in the last 80 years. I want you to know that my team and I are here for you in any way, shape or form that you need.
So be brave, be positive, and above all, stay safe and be well.
About David Brown
David is the President of The Edge Retail Academy (sister company of The Edge), who provide expert consulting services to help with all facets of your business including inventory management, staffing, sales techniques, financial growth and retirement planning...All custom-tailored to your store's needs. By utilizing the power of The Edge, we analyze major Key Performance Indicators that point to your store's current challenges and future opportunities. Edge Pulse is the ideal add-on to the Edge, to better understand critical sales and inventory data to improve business profitability. It benchmarks your store against 1100+ other Edge Users and ensures you stay on top of market trends.
About Edge Retail Academy
Edge Retail Academy is the leading provider of jewelry business advisory services combined with real-time data to improve the sales and profitability for the jewelry industry. It offers products to both jewelers and jewelry vendors including the largest grouping of aggregated retailer sales and inventory data in the industry. For more information, please visit
www.edgeretailacademy.com.