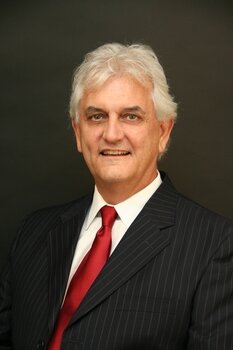 The Jewelers 24Karat Club of Southern California held its 73rd Annual Dinner Dance and Gala Saturday, October 14 at the fabulous Beverly Hills Hotel in Beverly Hills, CA. Some of the brightest stars in the jewelry industry were in attendance.
The Club recognized Avi Raz of A&Z Pearls and the Bhindi family of Bhindi Jewellers with the Excellence in Service Award. Douglas K. Hucker, CEO of the American Gem Trade Association received the Lifetime Achievement Award.
"Avi and the Bhindi family have made an incredible impact in our industry, and exemplify a high standard of professionalism, business ethics and a commitment to excellence, true to the 24Karat Club's mission," said Karen Signorino, the Club's President of the Board of Directors. "Doug's commitment and dedication to our industry is impeccable. His contributions are innumerable, and we are so pleased to have recognized him."
The 24Karat Club of Southern California would like to acknowledge and thank their generous sponsors for the event: Rolex USA, American Gem Trade Association, GIA (Gemological Institute of America), Jewelers Mutual Insurance Group, JCK, Jewelers of America, Chatham, H2Events/Centurion, InfoSure, Harmon Group and Hessler Printing.
About The Jewelers 24Karat Club
The Jewelers 24Karat Club was founded in 1944 to promote ethical practices and to further the honor and tradition of the jewelry industry. The club offers a variety of membership meetings, presentations and special events to its members throughout the year. For further information, please visit
www.jewelers24kclub.com.