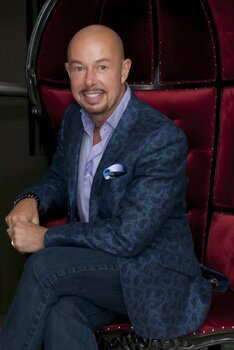 Christopher Designs is pleased to announce the appointment of industry veteran Michael O'Connor as Chief Marketing Officer. In this role O'Connor will be responsible for the strategic planning, development and execution of the company's marketing, advertising and public relations functions, as well as the development of new business and sales channels.
"We have worked with Michael many times over the years and are thrilled to have him as a part of our team", said Christopher Slowinski, President and CEO of Christopher Designs. "His knowledge, relationships and broad understanding of the jewelry industry combined with his experience in strategic brand building, marketing and public relations match perfectly with our growth plans."
"I have had my eye on Christopher Designs for many years since it is one of the few brands that provide consumers with tangible and visible benefits that meet their desires when purchasing a diamond. The diamond cuts designed by Christopher Slowinski provide a diamond that is brighter, whiter and larger in silhouette than their standard counterparts, adds O'Connor. "I'm thrilled to have the opportunity to grow and shape the company and share that story."
O'Connor's experience spans more than three decades in the jewelry industry. For the past 8 years he has been president of Style & Substance, Inc. working with such brands as Platinum Guild International, The Couture Show, Baume & Mercier and Rio Tinto Diamonds to name a few. Prior, he was Senior Vice President of Platinum Guild International, USA where he headed up strategic development and marketing, advertising and public relations programming.
Prior, as Vice President of Goldstein Communications, he developed and executed initiatives for a variety of clients such as Tache, The Luxury Show and JCK Show and Faberge. Prior to that, O'Connor was hired by Goldstein from Frederick Goldman, Inc. where he was the Director of Corporate Marketing. He helped create and build a number of successful brands in the company's portfolio, such as, Artcarved, Keepsake and Diana.
O'Connor began his career in jewelry sales and jewelry design, having designed for a number of world-class brands including the DeBeers past, present, future concept, and has also had years of experience as a television spokesperson.