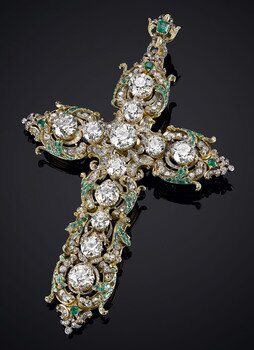 The 2nd Annual Miami Beach Jewelry & Watch Show produced by the Palm Beach Show Group took place on February 1 – 4, 2018 and showcased over 110 international dealers from around the globe. The new venue, one of the most prestigious and well- known waterfront locations in the City of Miami, welcomed thousands of well-heeled consumer and trade buyers over the 4-days.
"Feedback has been extremely positive, and participants indicated that they are eager to attend next year," announced Andrea Canady, Show Director of the Palm Beach Show Group. "Many dealers have already reserved their spots for next year's show and we already have a waiting list of exhibitors for the upcoming year," continued Canady.
"The layout is incredible. All the dealers are together, the lighting is great, and the atmosphere is perfect," said Robert Maron of Robert Maron California, one of the country's foremost antique watch dealers, he continued by stating, "I have been slammed and it hasn't eased up. I'm working really hard and it's paying off because the business is great, the buyers are good and there is a lot of money in this room. I am very happy." Maron sold several high-end vintage Rolex watches and two Patek Philippe watches from the 50's.
Maurice Moradof of Yafa Signed Jewelry New York, an esteemed dealer of fine antique and estate jewelry commented "We specialize in signed jewelry and the market was very strong for signed jewelry so, it was a very good show with nice attendance."
"I liked the show a lot, I thought the traffic this year was very good and had the perfect crowd of people and dealers," said Jacob Kodner of Provident Jewelry Florida. "Overall I am very happy with how the show went." A key piece Kodner sold includes a unique deco brooch from the 1920's. The sale was significant due to the rarity of luxury brooches being worn today.
Exhibitor Rebecca Koven said "I am very happy. The traffic was great, I made new contacts and because of the high quality of customer I have been able to close sales."
The 2018 Miami Beach Jewelry & Watch Show exhibited a mix of antique and estate jewelry, vintage pieces, modern collections and fabulous watches unmatched by any other show in the country.
Pictured Above: Papal cross and ring from John T. Haynes