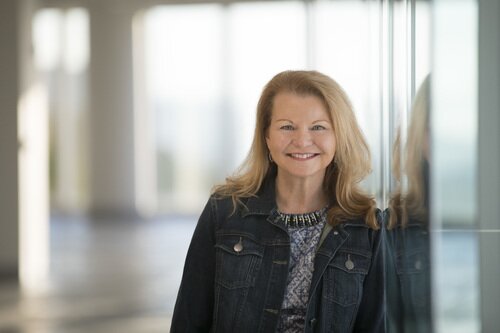 By: Leslie McNamara, Chief Marketing Officer and Head of Workforce Development, Citi Retail Services
,
[Pictured]
.
Retail is undergoing an immense transformation — traditional retailers now offer incredibly innovative e-commerce experiences, while brands that were born exclusively online now boast impressive physical retail stores.
It's clear customers enjoy both channels, depending on what they're in the market for and their physical proximity to brick-and-mortar locations. But how does shopping for jewelry differ or align with the evolving retail industry at large?
According to a recent nationwide survey of 1,000 U.S. consumers commissioned by Citi Retail Services, over two-thirds (68%) of those who have previously purchased jewelry have purchased most or all of their jewelry in-store, compared to just 12 percent online. Clearly, when it comes to jewelry, brick-and-mortar still shines bright.
What's Driving In-Store Bling Purchases
While online shopping is often considered more efficient from a timing perspective, there are a number of other considerations for shoppers in the market for jewelry specifically. Nearly half (44%) of shoppers prefer being able to try on jewelry in-person before purchasing, according to the survey. Whether the item is for themselves or someone else, picking out jewelry is a very personal decision, so handling the piece before buying it can often give customers more confidence in their purchase.
Compare this to shopping for jewelry online, where shoppers often feel more hesitant as they have less direct control. Of the consumers surveyed, those who have purchased jewelry online have received pieces that looked different than expected (27%), were not the correct size (19%), and jewelry that didn't arrive in time, such as for a birthday or holiday (14%).
And when consumers have more confidence shopping in-store, they're also comfortable spending more. The survey found that in-store, 40 percent of consumers have purchased a piece that cost at least $1,000 with the most expensive piece of jewelry averaging $2,269—that's more than double the $1,099 average for online purchases.
For retailers who already have or are building an online presence, it would be wise to consider including detailed descriptions, photos and sizing charts to product pages, and providing easy access to expedited shipping, to help customers gain more confidence when making online purchases.
Appealing to In-Store Jewelry Shoppers
Beyond having more control over their purchases, interacting with employees while shopping is another driving force motivating shoppers to visit jewelry retailers. Store services like complimentary cleanings (49%), financing options (28%), styling assistance (16%) and leasing or rental programs, such as borrowing for a short period of time (6%), were all noted by those surveyed as reasons to visit jewelers in-store.
Providing these types of services to customers offers jewelers a chance to increase foot traffic in their stores and potentially drive repeat sales. Also, ensuring your sales staff are well equipped to interact with customers and detail applicable services, such as cleaning and financing, is key in developing and sustaining long-term relationships.
Smart Financing Solutions Key for Retailers
In fact, when it comes to offering financing options to customers, consumer appetite for cross-brand financing solutions is very strong. More than two-thirds (69%) of consumers surveyed shared that they would be more likely to use a financing solution that could be utilized across multiple jewelry retailers, if they were to finance a jewelry purchase. What's more, consumers indicated that they would be most likely to finance a jewelry purchase for major milestones including anniversaries (43%), weddings (34%), engagements (34%), graduations (15%) and new babies (12%).
However, beyond gifting, more consumers are purchasing jewelry for themselves. Among those who have purchased jewelry, half (50%) – and 57 percent of millennials – have bought most or all of their jewelry for themselves, as opposed to receiving it as a gift. Jewelry retailers will want to keep this in mind as they're interacting with customers, in order to help make the shopping experience special for everyone—whether their customers are buying a gift or treating themselves.
Across the country, Citi Retail Services works with jewelry retailers to offer the Jewelers Reserve Card to their customers. By making purchasing easier for customers, the Jewelers Reserve program helps jewelry retailers build customer loyalty and repeat sales for their businesses. To find out more about the Jewelers Reserve program, please visit
citiretailservices.com/jewelry
.
About The Author:
Leslie McNamara is Chief Marketing Officer and Head of Workforce Development for Citi Retail Services (CRS). In this role, she leads business development, research and insights, strategic communications and hiring initiatives, helping to drive the direction of CRS' private label and co-brand credit card programs – including the Jewelers Reserve card – which service more than 85 million accounts in the United States.
About Citi:
Citi, the leading global bank, has approximately 200 million customer accounts and does business in more than 160 countries and jurisdictions. Citi provides consumers, corporations, governments and institutions with a broad range of financial products and services, including consumer banking and credit, corporate and investment banking, securities brokerage, transaction services, and wealth management.